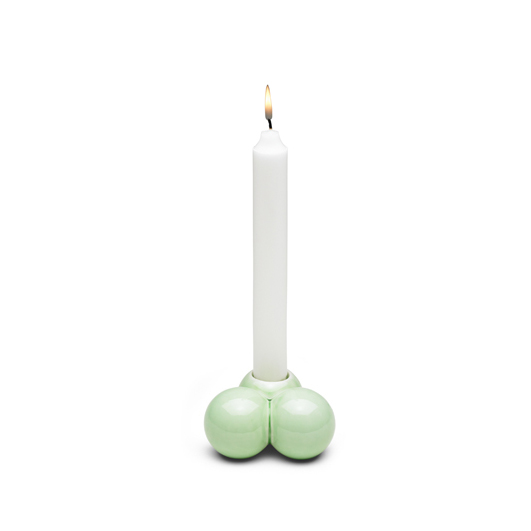 Balls
A candle-holder made of three balls with a hole for a candle in one of them. The ball shape is a quite traditional geometrical shape used for candle-holders In our candle-holder the balls are simply placed next to one another in a way that emphasizes the candles symbolic value as a phallus.
Balls is cast in porcelain and fired to 1280 degrees Celsius with a green/turquoise glaze.
Height: 4 cm.
Diameter: 9 cm.
The candle-holder was made for the project and exhibition "This is not a joke". A series of luxurious gimmicks and gadgets.
With the collection "This is not a joke" we show objects that entertain, inspired by traditional gags and jokes.
Things that are made to amuse often represent bad taste and bad quality, however they can sometimes affect you in a compelling and releasing way, and make you laugh instinctively. We explore and add value to the lovely banalities in humorous objects.